Welcome to Contemplative Prayer Practices!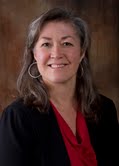 Hi, I'm Dr. Jackie Halstead
I am the founder and CEO of Selah.
My doctorate is in Human Development and Family Studies with a specialization in Marriage and Family Therapy.
I've been a therapist for thirty years, specializing in clergy and their families.
I've been speaking, teaching, and leading retreats on spiritual formation, contemplative prayer, relational and mental health issues for the past twenty years at the national and international levels.