We continue our study of Benedictine spirituality in this course. There is so much to learn from the wisdom of this monastic order. We again will draw wisdom from The Rule of Benedict on spiritual practices. We also will examine the impact that Benedictine Monasticism has had on the world.
In this class, Benedictine Spirituality, Part 2, we will be exploring the philosophy and practices of the Benedictine Order. Join us for six lessons on the following topics:
As with Benedictine Spirituality, Part 1, the heart of the class is the daily journal assignments. This is where transformation takes place. Each lesson will include journal prompts throughout the narrative. All seek to offer avenues to drawing us deeper into the heart of God.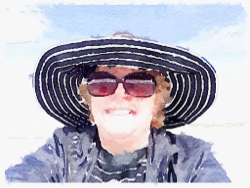 I am a certified spiritual director through Selah Spiritual Formation, and I have a deep commitment to practicing a more monastic approach to everyday life. That includes seeking a spiritual director who I see monthly. I also regularly enjoy classes at St. Placid Priory near my home. I offer spiritual direction in my local faith community and teach classes involving exploring the spiritual disciplines.