Benedictine monasticism has been around for centuries. It has withstood dangerous opposition from without its community and within and still stands as one of the most life-honoring ways of committed practices. These practices are based on The Rule of Benedict. From the Prologue of The Rule of St. Benedict: "Listen carefully, my son (daughter), to the master's instructions, and attend to them with the ear of your heart. This is advice from a father who loves you; welcome it, and faithfully put it into practice. The labor of obedience will bring you back to him from whom you had drifted through the sloth of disobedience. This message of mine is for you, then, if you are ready to give up your own will, once and for all, and armed with the strong and noble weapons of obedience to do battle for the true King, Christ the Lord."
In this class, Benedictine Spirituality, we will be exploring the philosophy and practices of the Benedictine Order. The heart of the class is the daily journal assignments. This is where transformation takes place. Each lesson will include journal prompts throughout the narrative and all seek to offer avenues to drawing us deeper into the heart of God. This course is followed by a second, Benedictine Spirituality, Part Two.
If you have questions, please contact us at [email protected]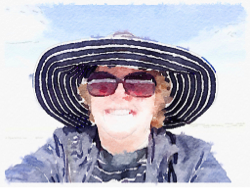 I am a certified spiritual director through Selah Spiritual Formation, and I have a deep commitment to practicing a more monastic approach to everyday life. That includes seeking a spiritual director who I see monthly. I also regularly enjoy classes at St. Placid Priory near my home. I offer spiritual direction in my local faith community and teach classes involving exploring the spiritual disciplines.