In her rich work, Walking on Water, Madeleine L'Engle states, "But unless we are creators we are not fully alive. What do I mean by creators? Not only artists, whose acts of creation are the obvious ones of working with paint of clay or words. Creativity is a way of living life, no matter our vocation or how we earn our living. Creativity is not limited to the arts, or having some kind of important career." 
We are holistic beings–heart, mind, soul, and body. Unfortunately, we compartmentalize and deny ourselves the rich spiritual experience that God can give us through the arts.
It may be that we feel that we are not qualified to "do art." Yet, we are made in the image of a creative God! Engle says, "In a very real sense not one of us is qualified, but it seems that God continually chooses the most unqualified to do his work, to bear his glory. If we are qualified, we tend to think that we have done the job ourselves. If we are forced to accept our evident lack of qualification, then there's no danger that we will confuse God's work with our own, or God's glory with our own."
If you have questions, please contact us at [email protected]
Materials you will need for this course:
Mixed media journal (a spiral bound journal with 90, 98 or 100 lb. weight papers such as Strathmore's or Canson's Bristol or Mixed Media journals)
Colored pencils or markers
3 or 4 light colored crayons
Watercolor paint (child's set is fine) and brushes
Camera (using your cell phone is fine)
Access to a library, art museum, or inteenet
Garden catalogs and/or gardening magazines
Scissors
Glue stick
Access to a printer and copier
A very useful website to explore is: https://www.google.com/culturalinstitute/home
Exercises in this course will take approximately 30-60 minutes to complete. Some exercises may be combined, such as walks and photography.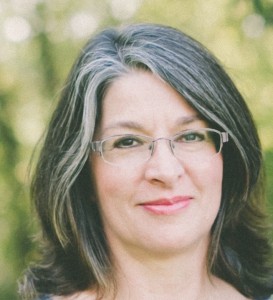 I'm an artist, horticulturist, naturalist, wife, and mother.
Believing that "beauty will save the world", I study the connection between art, nature and spiritual formation at Yale Divinity school.
I have facilitated art, nature and SoulCollage® workshops and one-day retreats which connect participants to God through these experiences.
I have an AAS Ornamental Horticulture, a BS Studio Art from Southern Connecticut State University, and is currently working on an MA in Religion from Yale Divinity School. I currently reside in Stratford, CT with my husband.